Better data = Smarter solutions
HusSMART™, our new Plug & Play innovative technology that integrates 8 IoT sensors into refrigerated cases and advanced cloud technology for energy savings, proactive maintenance, compliance and retail customer engagement. It's data is open-source to import or integrate into your existing platforms or systems. HusSMART™ combines sustainability and increased ROI using innovative actions and real-time data on the product, customer flow and planogram engagement. In addition, HusSMART™ can be pre-fitted or retrofitted to any refrigerated display cases.
This innovation converts your refrigerated cases or refrigerated merchandises into intelligent self-monitoring, self-diagnosis appliances that align and optimise based on demand and seasonality while ensuring uncompromising food quality. Some key focus of our technology is to reduce energy, operational and maintenance costs. We have also built smarts to detect customer traffic to provide meaningful insights.
1. Demand Defrost IoT
SAVING YOU ENERGY & COSTS
The system uses advanced technology to detect exactly when the evaporator coil requires defrosting, based on the individual case conditions. We simply measure ICE !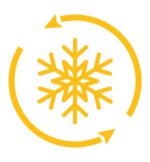 2. Blocked Drain IoT
AVOIDS ASSET DOWNTIME
HusSMART™ automatically detects the onset of drain blockages and prevents overflow by notifying your service staff.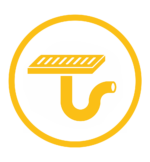 3. People Counter IoT
KEY MARKETING INSIGHTS
The HusSMART™ IoT People Counter monitors the measurement of customer traffic flow, dwell time and behaviours.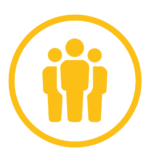 4. Blocked Air IoT
INCREASES CASE EFFIICIENCY
With HusSMART™, airflow is monitored to ensure optimal air return will automatically generate an alert notification.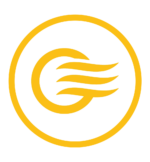 5. Product Temperature IoT
SAVING YOU ENERGY & COSTS
HusSMART™ intelligent monitoring of operating temperatures in equipment provides alert notifications in cases with abnormal operating temperature conditions. It takes care of compliance costs with minimal increase in cost.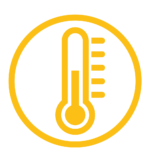 6. Motor Service IoT
SAVING YOU ENERGY & COSTS
Fan motors are a key aspect of a refrigeration cabinet to ensure optimal performance and air circulation. HusSMART™ monitors & automatically detects any abnormality in fan motor operation.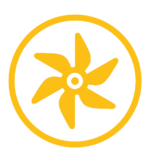 7. Doors IoT
SAVING YOU ENERGY & COSTS
Our HusSMART™ Door IoT ensures food preservation is maximized by sending an automatic alert notification to your team should a door be left ajar or open.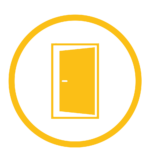 8. Night Blind IoT
SAVING YOU ENERGY & COSTS
HusSMART™ technology detects the night-blind position and automatically reduces the evaporator fan speed to lower your energy consumption in our new P Series Cases.