We strive to guide
Our leaders are dedicated to helping customers stay on top in food retail and they come from a wide range of backgrounds – both culturally and commercially – but are totally united in their commitment to helping our customers get to and remain at the forefront in food retail.
Our Hussmann leadership team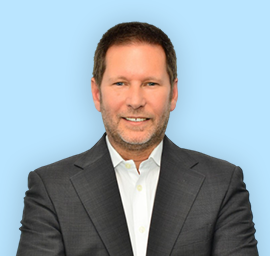 Sherif Hassanein
Managing Director,
Oceania
Stephanie Bassett
People and Culture Director,
Oceania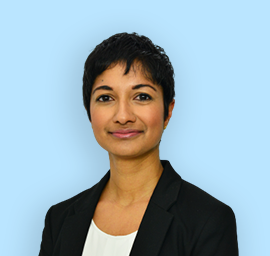 Shama Ragavan-Iyer
Finance Director,
Oceania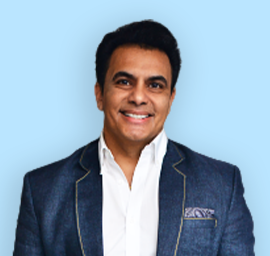 Vinney Kumar
General Manager, Australia
& Director Operations, Oceania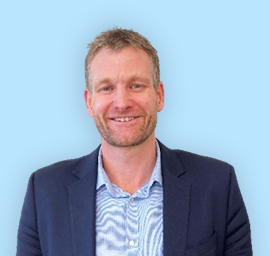 Nick Tongue
General Manager,
New Zealand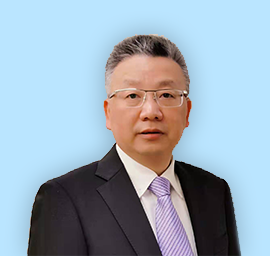 Allen Ma
General Manager,
China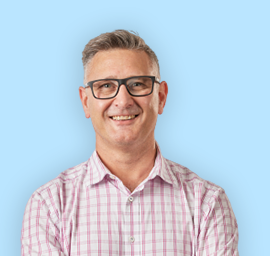 Gregory Malcolm
Commercial Director,
Oceania
Sherif Hassanein
Managing Director,
Oceania
---
Sherif was born in Egypt and grew up in Kuwait. He is a Chartered Chemical Engineer, has a Masters degree in managing change and a B Sc in chemical engineering. He is a highly experienced senior executive who has brought substantial leadership and operational expertise to his role at Hussmann Oceania.
Sherif has 30 years' experience in business transformation and development roles. He has led change in challenging environments from business start-ups to mergers and acquisitions, driven growth strategies and completed turnaround transformations. Much of this experience has been gained internationally, including in the UK, Poland, China and the Middle East.
This includes 15 years' experience within the food industry. As a result, Sherif understands the practical requirements of and challenges our clients face.
Sherif believes that the best solutions come from working collaboratively with clients, building long-term relationships, and tapping into the group's collective skills and experience.
Stephanie Bassett
People and Culture Director,
Oceania
---
Stephanie heads up activities associated with our most important resource – our people. Her leadership role includes directing and coordinating all aspects of employee relations, organisational development strategies and structures.
She is an experienced professional (she holds SPHR and CAHRI certification), and has both global experience and multi-industry experience, including a senior HR role for North America's largest industrial distribution company. Her 15 years of leadership experience includes strategic focus on human resources; mergers and acquisitions; compensation and benefits; and international employment practices.
Stephanie works with leaders within Hussmann to drive business results and growth through our culture, engagement and developing a high-performance team.
Her qualifications include: Bachelor's Degree (Business), 1994; Bachelor's Degree (Adult & Workplace Education), 1996; Post-Graduate Diploma (Psychology), 2017; Senior Professional in Human Resources Certification (SPHR); Australian HR Institute Professional Member (CAHRI); Society for Human Resource Management SCP certification (SHRM – SCP). 
Shama Ragavan-Iyer
Finance Director,
Oceania
---
Shama leads the Finance and IT teams across Oceania. Before joining us, Shama progressed through several finance leadership roles in Woolworths, spanning Technology, Operations, eCommerce and Strategy, Planning & Analysis. She has also held roles across the corporate and professional services sectors. She holds an MBA and is a Chartered Accountant.
A high-performing finance professional, Shama enjoys growing and developing her people and collaborating with teams to implement value-creating solutions.
She enjoys giving back to the profession through mentoring and participating in industry body forums. Her mantra is that you learn not by following rules, but by doing and falling over.
Vinney Kumar
General Manager, Australia
& Director Operations, Oceania
---
Vinney is a proven leader in establishing and managing high-performing teams.
From 1993, Vinney established himself as lead design engineer, specialising in designing innovative control systems, equipment and manufacturing plants. This resulted in several international patents. He has significant experience in business development, operations and general management roles in B2B, engineering, food & beverage, dairy, agriculture, bakery, FMCG and industrial commodity products.
Vinney is highly skilled in creating and driving strategic plans, value engineering, introducing digital transformations in businesses, leading manufacturing operations, and managing global sourcing and contract negotiations. He has created and driven initiatives for operational excellence to deliver best-in-class supply chain outcomes, and created a culture of constructive, continuous improvement.
His qualifications include: Senior Executive Program – Leadership, Harvard Business School, 2014-2014 (Achieved Professor's Award for Emotional & Social Intelligence Competency); MBA, The University of Auckland MBA (Hons) 2002-2004; Grad Dip (Entrepreneurship & Innovation) Distinction, Swinburne University of Tech., 1998-1999; BEng, Chemical & Process Control, University of Canterbury, 1989-1992.
Nick Tongue
General Manager,
New Zealand
---
Nick's role at Hussmann follows a 20-year career in sales and marketing management for Panasonic consumer products. This gives him in-depth technical knowledge that underpins his leadership of Hussmann's New Zealand operations. Nick's experience in business transformation provides the confidence that Hussmann will continue to grow as a diverse, stable and profitable company.
He is an expert in establishing effective client partnerships, forming long-term business relationships, based on mutual benefit. Nick balances the company's trusted historical reliability and excellence with innovation and a constant drive for improvement in both product and business systems. His success is built on long-term strategy and vision built on a strong personal relationships and uncompromised product quality and workmanship.
Allen Ma
General Manager,
China
---
Allen is a senior business executive with wide experience and a proven track record from leading multinational companies of diversified industrial sectors including sugar-making machinery, chemical processing, paper production, paper machinery as well as marine & offshore etc.
Allen has accumulated rich knowledge across industries and developed his strong leadership over past decades through engaging in or leading various kinds of strategic projects such as building up a green-field chemical plant, acquiring and localizing technologies, incubating and developing new business, transforming the organisation, business turn-around etc.
Allen was a certified mechanical engineer since 1993; he holds a B.Sc. degree with a major in mechanical engineering from SJTU (1988), an MBA degree from CEIBS (2001), and TPM graduation certificate from INSEAD (2014).
Gregory Malcolm
Commercial Director,
Oceania
---
Gregory has more than 30 years' experience in the refrigeration industry, in both local and overseas markets. This includes over 20 years' experience with Hussmann in executive and strategic management positions, where he has been instrumental in driving our agile approach to dynamic customer requirements.
He is an accomplished executive leader with expertise in a diverse range of business operations, including strategic and global business development, engineering, construction, operations, channel management and industrial services. Gregory is particularly skilled in engaging with clients to build sustainable and collaborative relationships and encouraging his teams to do the same.
Gregory's qualifications include: Assoc. Diploma of Business, Marketing, 2003; Associate Diploma of Engineering – 1995; Advanced Certificate Refrigeration – 1989; Certificate of Trade Studies (Refrigeration and Air Conditioning) – 1987; Ingersoll Rand University Candidate Assessment and Selection Sydney 2009; Ingersoll Rand University Coaching for Performance Sydney 2009.