SHELF EDGE RAIL DISPLAYS
MAXMISE SHOPPER ENGAGEMENT AT THE SHELF
V:Rail is SES-imagotag's new shelf edge interactive display that gives stores the ability to leverage Full High Definition screens to enhance in-store shopper marketing experience and optimize store operations. It lets store staff adjust prices and merchandising in-store with a touch interface located at the bottom of each V:Rail display. Staff can also adjust brightness with a single touch, on all shelves.

GROCERY

PHARMACY

FRUITS &
 VEGETABLES

ELECTRONICS

COSMETICS

FASHION
INDUSTRIAL

DIY
PRODUCT FEATURES
CONNECTED
Flexibility & ease of campaigns deployment
Devices monitoring at all time
Deployable to Group of Stores / Store / Section(s) / Shelf(s)
New functions upgrade continuously (OTA)
EASY TO USE
Intuitive software interface
V:Rails set-up in a few clicks
Touch stripe for price tag management
SECURE
Physically secure
No hardware external ports (No USB/SD card ports)
End point secure
Closed System (No Android backdoors)
Secure ID for each device (Chipset Level ID)
Network secure
Military grade encryption: AES 256 bit (NIST EAL4)
Robust Protocols: PGP signed / TSL handshake
Microsoft Azure secured managed infrastructure
ROBUST
Rugged / Heavy gauged
Thick & impact resistant
Cleanable & replaceable cover plate
No sharp edges
Adjustable mounting kit
PLATFORM
Content management scenarios
Publisher only or with V:Cloud
3rd party signages operation from Publisher(with V:Player)
API based platform for 3rd party CMS integration
ATTRACTIVE
Creating emotions in-store
Devices synchronization for high impact
Flexible configurations to fit shelves designs
Easily adjust ticket position (+ position feedback)
Shelf-by-shelf customization
Transparency & animation (PNG/APNG)
NEW IN-STORE ADVERTISEMENT MEDIA
Ease of campaign management
Advertisement costs savings
Contents monitoring & Proof-of-Play
Communication @ the "First moment of truth"
Attractive & innovative ads capabilities
ENHANCED IN-STORE SHOPPING EXPERIENCE
Dynamic & Digital stores design
Offline – Online synchronization
Rich products information
Connectivity enablement
Customized offers
WIN-WIN COLLABORATION WITH YOUR BRANDS
New advertisement revenue stream
Increased shopper engagement
Increased store traffic
In-store sales uplift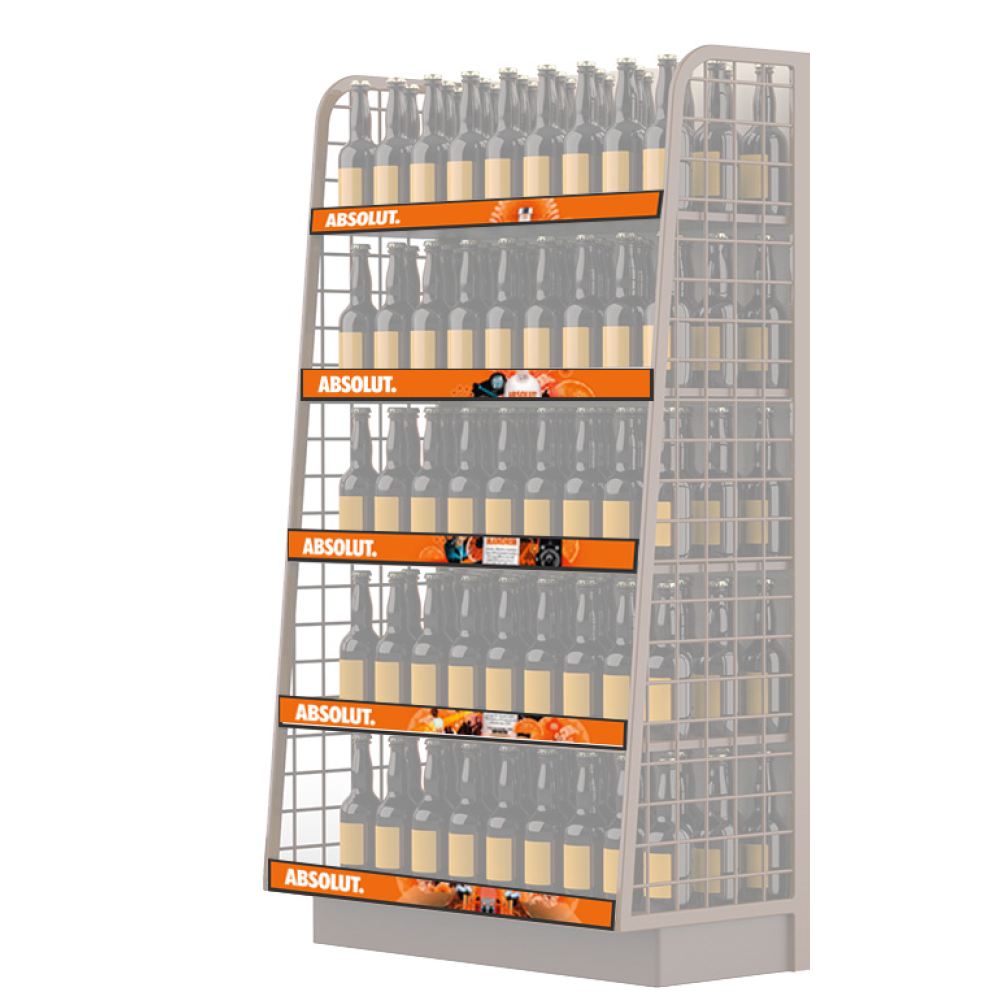 Brand Sponsored Campaigns
Loyalty Program Communications
In-store services communication
Seasonal Activities (eg. Halloween, Christmas)
Digital Coupon (Via QR Codes)
Markdown for Waste Reception