Our Team Leaders
Our performance parts team provides aftermarket support to help
maintain and ensure Hussmann's product longevity.
Sandeep Jagtap
After Market Performance Parts Manager

"We use product data and specification information to help train our staff. This alongside live demonstrations on-site and product training in the factory allows us to know our products inside and out."

Over Sandeep's 25 years of experience, he says that his team has a strong focus on having sound and extensive product knowledge - this ensures that they are able to think on their feet. Utilising tools at hand and the strong support from the teams around them, they prioritise the best possible solutions for our customers.


"Strong team support across Hussmann gives us the ability to cover all bases for our customers. From inventory control and strategy development, we continue to grow and evolve our performance parts department. We are a one-stop shop for our customers – we offer an end to end engagement with our customers and we own the life cycle of our product. Our relationships last longer than just the life of the case."


Sandeep says our biggest advantage of being local is, "…taking advantage of our good network and support of our suppliers and channel partners alongside our strong teams to implement any feedback and changes put forward."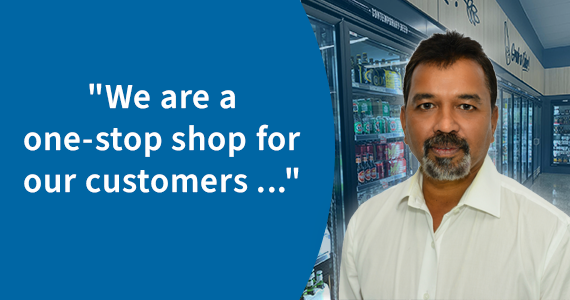 Viven Chua
Team Leader Performance Parts

Viven says her team's many years of experience and their availability gives our customers ' peace of mind'. People know and trust the team and our experience and knowledge.

In Viven's 14 years at Hussmann, she reinforces that with the dedication to our customers, our teams investigate multiple options to get the job done.

"From time to time, we may need to source and seek alternative solutions to meet our customers' expectations for parts that may not be readily available. If we need to, we can make parts in house, airfreight them, remove from existing Hussmann case stock or source them locally."


"It's a privilege to be an important part of Hussmann and be acknowledged individually as well as a team for our effort in providing the best solution for the customer."